LATEST
SURPLUS PLANT & EQUIPMENT
Commercial Vehicle Size Paint Spray Booths (3), Krone 15T (2 x 7.5t) x 19m Span, Smiths 20T x 16m Span Overhead Cranes, Portal Frame Buildings: Up to 10,000 sqm, 600kg Capacity Vacuum Sheet Lifter, Atlas Copco & Other Compressors, Interwood Press, Wadkin Bandsaw, etc...
See separate Sections for other Equipment - Call us for details if you can't see what You Want
Special Purchase:
Agricultural Supplies - BUY NOW
Limited, 'One-off' Stock All Prices +VAT
Grainstore Bug Pits
(Traps)

Pack of 10 for

£20

Moldex Respirator Masks £25 Spare Cartridges £5 / Pr

Nitrile Gloves (Blue) £10 for 10 Prs

Hurricane Chromed Leather Staple Palm Gloves £5 / Pr - Large/XLarge only

Flexi Leather, Cotton Lined Gloves £2 / Pr - Small or Large/Med
Hurricane Parlour Suits £15
(Jkt & Trousers) Small, Medium, Large & XL
Wet Suits PVC £8
(Jkt & Trousers) Medium Only
Unipred Hot Wash, Disinfectant / Milkstone Remover
22 L £50 60 L £140 220 L £420
Acid Clean
Machine & Tank Cleaner

25 L £15
Delex H
Lo Foam Pipeline Sanitiser

200 L £110

Deosan D20 Detergent Sanitiser 20L £20

Powerfoam 20 L £50

Prefoam Pre-milk Foaming Teat Dip 22 L £30

PrePost Pre & Post Milking Teat Dip 60 L £65

Virolac Coloured Post Milking Barrier Teat Dip with Aloe Vera 60 L £80

Filmadine Coloured Post Milking Barrier Teat Dip 25 L £35

Thixodip Teat Dip 20 L £40

D5 Iodine Teat Spray Concentrate 22 L £40

Sterilite White Disinfectant 400: 1 Dilution 25 L £55

Iodel FD Disinfectant 5 L £12

E-mail us for details on :

Sheep:

Raddle, Crayons, Powder, Marking Fluid, Paracide Drum Pump, Sheep Mat, Lambing Aids, Co-Secure Boluses, Bolus, Drenching Pour-On, Veticop 2ml & Simcro injecting Guns, Ear Tag applicators, etc...

Cattle:

Cow Slips, Aspirators, De-horner 15mm Elec, Gas de-horning Spares, Anti Milk Suckling Plates, Digital Bulk tank Thermometers, various Bolus, Drenching Pour-On & Simcro injecting Guns, Ear Tag applicators, 60 ml Syringes, 6mm Suture Tape, Tail Tape, etc...

Consumables:

Pig Marker Aerosols, Tattoo Paste, Nose Rings, Glucose Powder, Epsom Salts, Linseed Oil, Glycerine, Gun & Rifle Grease, Cleaner, Kimberley Clark Disposable Overalls, Phosyn Pasture Topper, Barenbrug & Other Grass Seeds

Herbicides, Pesticides & Disinfectants, Garden Tools, Pruning Attachments, Scythe Blades, Trowels, Forks, Ant, Slug & Bug Killer Sprays, etc..

- NEW Ceramic Floor Tiles, Rosso colour - Terrazo type by Dolmen Italy non-porous, non-slip, very hardwearing

Artificial Grass: Assorted types and colours from £5 / m2

105mm Self Tapping Composite Panel Hi Thread 'Tek' Screws
NEW BOLTS: Roofing (M5-M8), Cup Square (M4-M12) Coach (M4) & Others
Set Screws (1/4 & 5/16 UNF), Counter Sunk, Phillips, Tri-Head, Thumb & Others
For a list e-mail : sales@ascottclark.com or Tel: 01663 734221
PROPERTY TO LET Storage Compounds
Up to 35 Acres/14 Ha with Buildings up to 140,000 sq ft / 13,000 sq m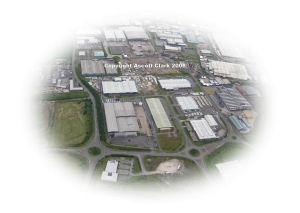 In Aberdeen, Bangor (WALES), Congleton, Gloucester, Immingham (with Rail Link on site) & Scunthorpe
Prestigious Country Estate Mansion House - Shooting Grounds available - Central Scotland / Edinburgh Commuter
For further details please contact us: Tel: +44 (0) 1663 734221 property@ascottclark.com

Please contact us for more details: e-mail: info@ascottclark.com or Tel: +44 (0) 1663 734221
_____________________________________________________________________
ABOUT US
WHO ARE WE?
Established in 1990, Ascott Clark, Engineering & Management Consultants, is a consortium of 'hands-on' professionals.
WHAT DO WE DO?
We enable companies to overcome technical, strategic and organisational challenges. Quickly. And cost-effectively.
Broadly speaking, our services can be divided between the Proactive and the Reactive thus:
Proactive Services Include:
Strategic reviews
Business Process Management
Project engineering
Project management
Relocation of discrete operations & complete factories
Production management consultancy
Purchasing and procurement - capital plant & consumables
Preventative maintenance
Reactive Services Include:
Resolution of chronic production problems
Remedying of cost & production crisis
Machine repair organisation - especially for obsolete models

Resolution of deficiencies in product quality

Private treaty sales of individual items or complete facilities

Waste reclamation & disposal management

Rectification of sourcing & supply interruption

Expert witness services

WHY ARE WE WORTH TALKING TO?
An initial consultation with Ascott Clark is free. Entirely. That gives us a chance to convince you, at our own cost, that
we're dab hands at solving problems. And, more importantly, that we can solve your problems. Quickly. Intelligently.
WHEN CAN WE SERVE YOU?
Ascott Clark offers a 'concept-to-completion' service which encompasses everything from a business or product setup
to business or machine disposals. In keeping with our avowed intention to provide constant and consistent service,
we're available 24 hours a day. 365 days a year.
WHERE DO WE OPERATE?
UK and worldwide. Ascott Clark is strategically placed in England with a satellite office in Scotland, so that we may
easily serve our UK and overseas clientele.

Ascott Clark Tel: +44 (0) 1663 734221